The Chiropractic Edge Team
You've probably heard the saying, "Two heads are better than one." We've taken that to heart at Chiropractic Edge. With our chiropractors on staff, you get the benefit of extra brainpower. Especially with difficult cases.
Dr Chris Ramsay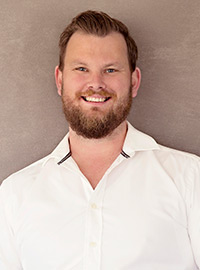 Chiropractor
A Chiropractor since 2011, Dr Chris Ramsay is the director of chiropractic and business partner at Chiropractic Edge Pukekohe.
A commitment to helping people and a keen interest in the natural health sciences lead Dr Chris to one of the fastest growing, natural healthcare professions in the world, chiropratic.
---
Dr Yi Huang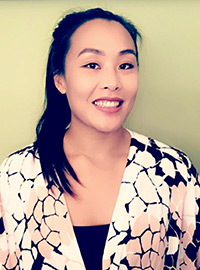 Chiropractor
I have been under Chiropractic care myself for the last twelve years. I was originally attracted to Chiropractic because it encouraged me to reduce stresses and focus on many avenues of maintaining a healthy lifestyle.
In my experience, both personally and professionally, people under chiropractic care are able to move better, recover faster and perform at a higher level.
---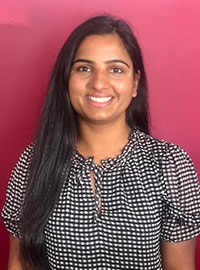 Dr. Priya Singh
Chiropractor
Priya and her family migrated to New Zealand eight years ago. She always knew that she wanted a career that was focused on helping people, to not only function better, but to positively impact the way they lived their everyday life. After attending a college career fair, she knew chiropractic was how wanted to achieve her goal, so she enrolled at the New Zealand College of Chiropractic, and after five years, gained her chiropractic degree.
---
Tamara Ramsay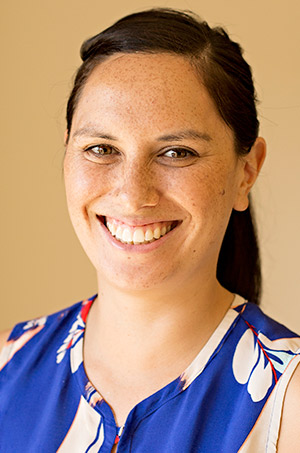 Director of 'WOW'
Tamara Ramsay has immersed herself in the chiropractic lifestyle for the past 7 years. Married to Chris Ramsay, one of our 'Super star' Chiropractors at Chiropractic Edge, Tamara has joined our team to as our director of 'wow' – meaning she gets to 'wow' everyone here in delightful, fun and amazing ways through her passion and commitment to helping others.
"During my last years of College and during university I worked in the hospitality industry and then as an emergency communicator and dispatcher for the Police. During this time I developed a passion for giving, communicating and serving people in my community. I love to make people feel as though when they are in my presence they are loved and cared for. I also think that what matters most in life is creating meaningful connections with people.
This has truly been a life changing career for me. I am in a position where I not only get to influence the lives of people just like you, but I also get to celebrate all the amazing life changes and journeys people in our office experience through chiropractic care.
I get to experience first-hand the joy and gratitude of a new mother whose colicky baby came into our office screaming his little lungs out and left sound asleep and peaceful, to the slightly more subtle case of a man who is making small lifestyle changes to support his chiropractic adjustments and as a result feels happier with his body image."
We love to celebrate every person who comes into our office and we are dedicated to support and offer the best service possible for our community. Our director of 'WOW', Tamara is committed to that very mission – she looks forward to getting to know you.
---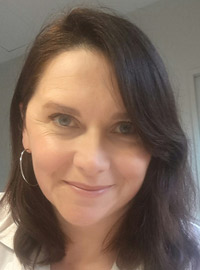 Melissa Doherty
Chiropractic Assistant/Relationship Manager
For the past 18 years, I gratefully took up the role to be a stay at home mother with my three children, immersing myself in school, sport and the community.
My children have now grown up and spread their wings so I am excited to join the team at Chiropractic Edge not only as a C.A. but also as a client myself.
My background is in Office Management, and Coaching Children and Adults living with SLD, ADHD and Asperger's.
I love Yoga, walking in the forest with my dogs (and if I'm lucky my kids!). The beach is a special place for me and I like nothing more than to finish my day with jolly good novel…and sometimes that glass of wine : )
I have happily returned to Chiropractic after a long sojourn (my first baby received some very helpful chiropractic visits to improve digestion and sleeping challenges). Now I am experiencing Chiropractic care for myself and I already know that this will improve and balance my connection to self, physically, intellectually and emotionally.
I am very excited to join the team at Chiropractic Edge and looking forward to getting to know the people we take care of more deeply and support them in their journey of wellness.
---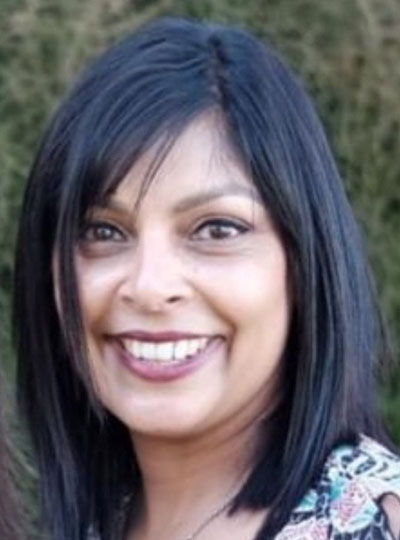 Anita Parbhu
Chiropractic Assistant/Relationship Manager
Anita has been a friend of Chiropractic Edge for over a decade, and more recently joined our amazing frontline service team.
After over 25 years serving in the beauty therapy profession, Anita was looking for a change that combined her people skills, her passion for health and wellbeing and her vast experience building positive relationships. We are grateful that Chiropractic Edge was the perfect fit!
Warm, friendly, and a smile that touches all she meets, has quickly secured Anita a special place in the Chiropractic Edge heart of hearts.
You'll often find Anita juggling the 'busy buzz' of a day in the life of Chiropractic Edge with confidence and ease, bringing joy to as many people as she can.
Anita keeps herself happy and balanced with long walks in nature, spending time with her beautiful family and a regular yoga practise. She also loves to expand her knowledge of the holistic therapies and is a keen baker.
Anita is excited to meet you.
---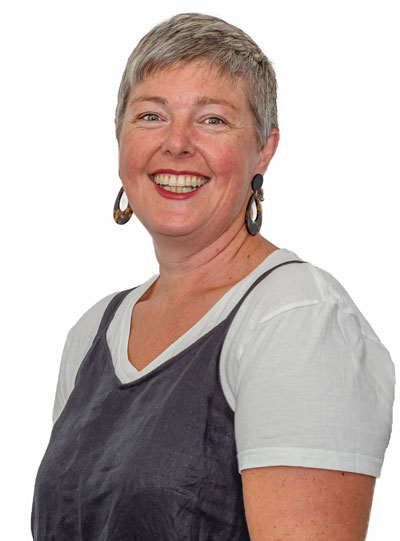 Morag Maunder
Chiropractic Assistant/Relationship Manager
After 5 years enjoying the benefits of chiropractic care for herself and her family, Morag jumped at the opportunity to join the frontline service team.
Morag immediately made a positive impact in her role as Chiropractic Assistant and Relationship Manager. Her ability to see the best in others and her contagious energy, lifts all those she meets. Morag's passion for natural health also extends with her work, as an independent consultant with World Organics.
Morag's background in a variety of service roles, including 17 years with the Ministry of Justice, has given her an amazing ability to build strong relationships with a diverse and wide range of people. We know you'll love meeting Morag.
"I am a mum of 2 gorgeous kids, Lachlan and Illa. Wife to Andrew who is the love of my life and my best friend. (We are all Chiropractic Edge groupies!) We live in TeKauwhata and love the community feel and semi-rural living. After work, I am kept very busy with kids, sports and our love of animals. I really enjoy pottering in the garden, going for walks with the family and boxing twice a week.
I value treating people the way you wish to be treated, with kindness. I love healthy living and being fit. This sets the best example for my kids!
I am so grateful to be given the opportunity to work in such a fantastic environment and I can't wait to meet everyone over the coming months, supporting them on their own chiropractic journey to their best life."
---
strengthen your body • nourish your mind • love your life
Helping families and the community in Pukekohe and to achieve vibrant health with excellent chiropractic care.